BIRTHDAY PARTIES
Newtown Karate Academy offers a unique and fun Birthday experience for your child. You and your child will enjoy a fun-filled and supervised Birthday Party that includes activities and games that your child will love and their friends will be talking about for weeks!
After the fun and games, your guests will enjoy refreshments and drinks, followed by the birthday boy or girl leading the cake-cutting!
AN AFFORDABLE PARTY PACKAGE THAT LETS YOU ENJOY THE DAY!
If you want to plan an amazing Birthday celebration for your child without any of the headaches and stress then an Awesome Birthday Party at Newtown Karate Academy is the perfect solution! We take care of the set up as well as the clean up after the party so you can simply enjoy celebrating your child's big day.
We guarantee a memorable, fun, well-organized, and professional event that will not soon be forgotten!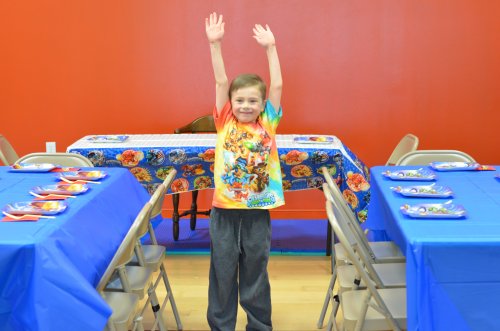 THE PERFECT PARTY FOR ACTIVE KIDS! CALL US TODAY FOR PRICING!
Don't hesitate - these slots fill up fast! Book your party today! Simply fill out the short form on the side of this page to get all the information you need to book your child's special day!