Beginner Kids Karate Classes Enrolling In 1/28/2023
If you've been looking for a fitness-oriented and fun-filled way to boost your child's confidence, help them gain self-discipline, and teach them about respect, then our incredible Kids Karate classes at Shin Karate Newtown is your solution!
Our dynamic, high-energy Kids Karate classes help your child learn confidence while focusing on the traditional Korean Tang Soo Do techniques that will help them learn the value of fitness and self-defense.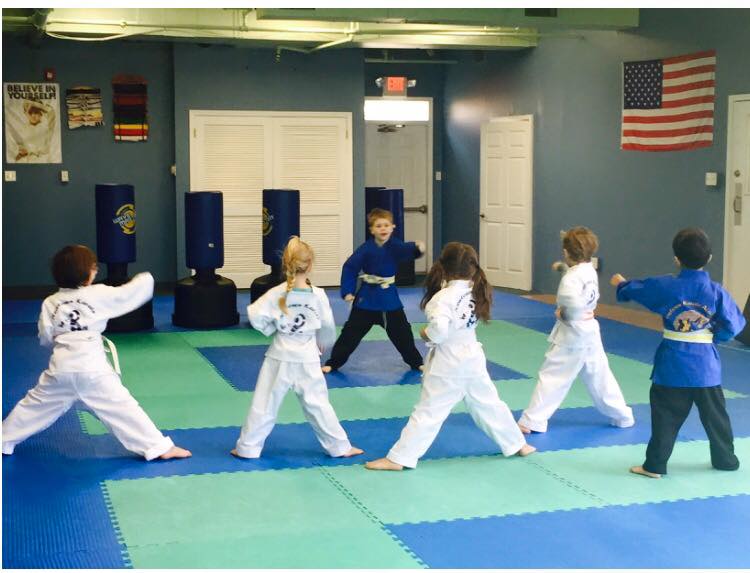 GIVE YOUR CHILD A KICK START TOWARD SUCCESS WITH KIDS MARTIAL ARTS IN NEWTOWN!
Our Kids Karate classes at Shin Karate Newtown are packed with fun Martial Arts exercises that kids love. As your child spends time in this course, we help them build leadership skills through goal setting and positive reinforcement.
The highly skilled Kids Karate instructors have years of experience teaching children and are prepared to help your child reach their full potential! Here are just some of the benefits you'll see after just a few classes:
Positive attitude
Increased awareness and coordination
Self-defense and skills to handle bullying
Respect for self and others
Confidence and self-esteem
Each of our Kids Karate students will make friends with other great kids and learn crucial aspects of Martial Arts that will help them grow as individuals.
SEE RESULTS FOR LIFE IN NEWTOWN!
Shin Karate Newtown has the best, most successful Kids Karate program in the area! Our students excel in all areas of life thanks to the skills and disciplines they learn in our classes.
To take advantage of this incredible program for your child, simply fill out the short form on the side of this page!