Teen and Adult Martial Arts Classes Enrolling Now
Are you looking for a Martial Arts fitness program that will leave you looking and feeling better than ever before? The Teen and Adult Martial Arts classes at Shin Karate Newtown guarantee to get you in great shape while you learn traditional Martial Arts with a modern flare.
Whether this is your first experience in a Martial Arts setting or you've graduated through several belts, our incredibly trained instructors will provide an engaging, focused, and customized self-defense course that will meet your needs!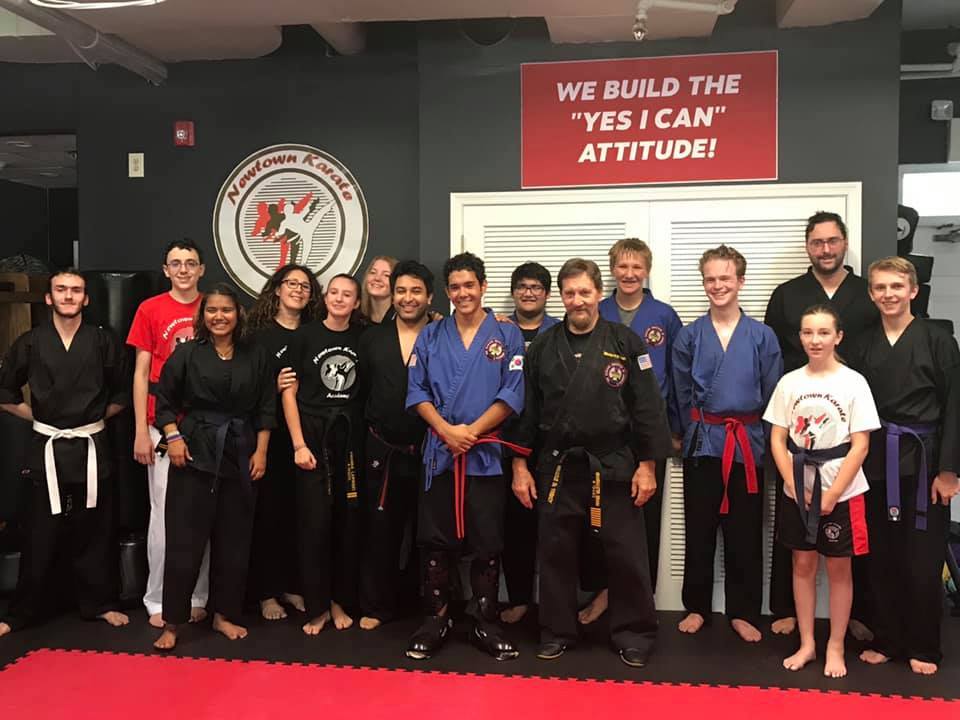 TRANSFORM YOURSELF WITH TEEN AND ADULT MARTIAL ART CLASSES
Shin Karate Newtown's Teen and Adult Martial Arts program is focused on bringing about long-term health benefits. Through a variety of Martial Arts techniques, predominantly Korean Karate and Tactical Self Defense, you'll learn self-defense skills that will last you a lifetime.
On top of learning incredible skills that could help save your life, you will get into your best shape and have tons of fun while doing it! Additionally, you can count on experiencing these benefits after just a few classes:
Increased confidence
Diminished stress levels
Unparalleled leadership skills
Improved strength
Heightened energy levels
GET FIT. FEEL SAFE. TURN HEADS!
At Shin Karate Newtown we are committed to the safety of our students and our community. We aim to provide a clean and positive atmosphere that will help you reach your fitness and self-defense goals!
To take advantage of this incredible course today just fill out the short form on the side of this page!